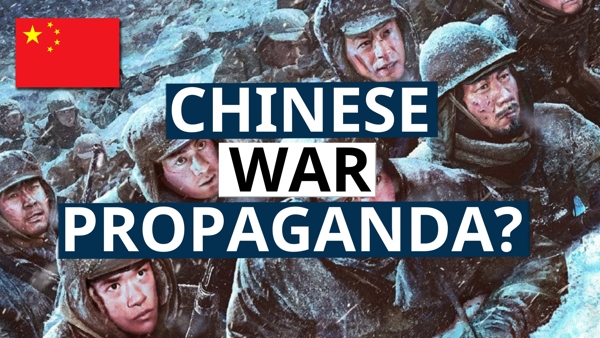 2023-07-08
In this episode of the podcast, two Westerners analyse two Chinese war "propaganda" movies, The Battle at Lake Changjin I & II (Water Gate Bridge), offering their candid feedback. These are among the most successful Chinese 'blockbusters' of all time, the first part being the biggest hit in China's history, grossing at least $913 million after its 2021 release. The topic of these action-heavy war movies is China's role in the Korean War, with a particular focus on the showdown in Changjin, part two concentrating on the battle at its reservoir, which was a turning point for the war. Is the Chinese propaganda there as claimed? Is it over the top or warranted? How does it compare to American war movies and their messaging? Karri and Henrik also discuss the American acting, whether the UN troops retreated from Changjin, the shortcomings in storytelling and CGI, Hollywoodization of Chinese cinema, and other topics.

Films covered in this episode:
The Battle at Lake Changjin (长津湖, 2021)
The Battle at Lake Changjin II (Water Gate Bridge) (長津湖之水門橋, 2022)
Hosted by Karri Ojala and Henrik Telkki. Edited by Karri Ojala. The Flick Lab theme tune written and performed by Nick Grivell.