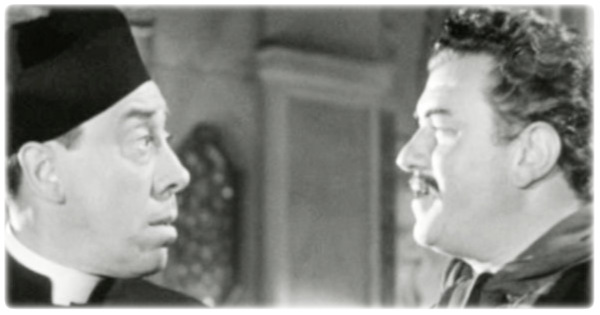 2020-04-09
A communist politician and a conservative priest hate each other's world views in a small town in post-World War II Italy. Will they be able to co-exist? The first film adaptation of the Don Camillo stories by Giovannino Guareschi is now under The Lab's intense scrutiny.
Don Camillo (1952). Directed by Julien Duvivier. Starring Fernandel, Gino Cervi, Vera Talchi, Franco Interlenghi, Sylvie.
Violin Concerto in E major, RV 269 'Spring' – I. Allegro by John Harrison or "John Harrison – Violin"; used as per its license Attribution-ShareAlike 3.0 Unported (CC BY-SA 3.0) ; sourced from https://musopen.org/music/14910-the-four-seasons-op-8/ . The original work has been modified (derivative) for this audio podcast.